Aero Glass is the "hit of the show" at EAA Airventure in Oshkosh
The Aero Glass Team is finally back from our successful launch at the EAA Airventure Show in Oshkosh, WI.  We received numerous accolades, press interviews and positive response during our week there.   Folks kept dropping by our booth telling us that we had "the best product at the show!"  What a whirlwind! But so great for the whole team which has worked so hard over the last year to bring this exciting technology to General Aviation.   We also were able to explore other opportunities with military contractors and commercial aviation companies.  We will be deploying versions of our technology into a variety of markets and industries so stay tuned!  If you have specific ideas or questions,  send us an email to info@glass.aero or give us a call at 619-363-1226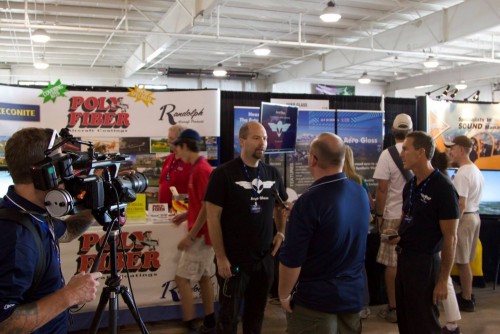 Here are some of the press we received from the show. We are so happy to have generated so much interest.
Aviation Consumer video interview
AOPA Live video interview (2:40 start point)
Quotes from Aero Glass subscribers:
"Fyi, the aeroglass is the coolest product I have seen since the intro of the Iphone"  – Les Nagy
"This is an awesome idea and an amazing product! I would love to be a part of it!" –  Jacob Lindley
And the very last visitor of the entire show happened to be Dick Rutan, who piloted the Voyager aircraft non-stop around the world.