Osterhout Design Group launches Partner Program
We are happy to announce that Aero Glass is among the first Value Added Resellers of the leading Smart Glass designer and manufacturer, Osterhout Design Group – helping to spread the benefits of hands-free heads-up computing in North America and Europe.

Introducing the Reticle Connect™
Our partner, the Osterhout Design Group announced the launch of its Partner Program, Reticle Connect™ comprised of Resellers and VARs – such as Aero Glass – on September 14, 2015. The program makes ODG's R-7 Smart Glasses available in more than 15 countries and will increase global awareness, availability and support for the device and VAR Partner's Smart Glass and Augmented Reality software solutions. It ensures commercial customers worldwide can buy ODG hardware and have the option to work with trusted, knowledgeable and skilled design experts who can develop customized software applications for ODG's industry-leading head-worn system – and we are proud to have been included.
R-7 is a name you'll remember, just like R2-D2 or BB-8. Here's why.
ODG's R-7 are the world's most advanced Smart Glasses featuring stunning ultra-transparent 3D stereoscopic displays and packed with innovative technologies in a small, light and sleek design. R-7 requires no external computing or other support and delivers an unparalleled user experience of display clarity, on-board processing power and system accuracy.  R-7 brings the power, performance, features and functions of a tablet super-powered with Augmented Reality and the ability to keep your hands free and your head up.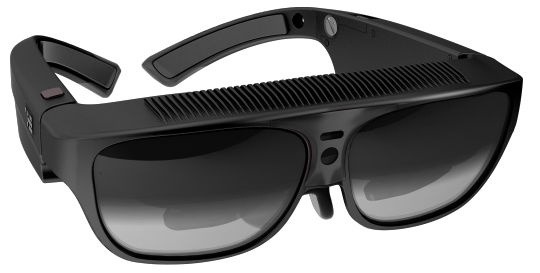 Read the full press release here.