Airbus picks Aero Glass for 6-month innovation accelerator
We have been selected into Airbus BizLab, the innovation accelerator of leading aircraft manufacturer Airbus. The programme assists promising startups in reaching the market with the help of Airbus' innovation eco-system.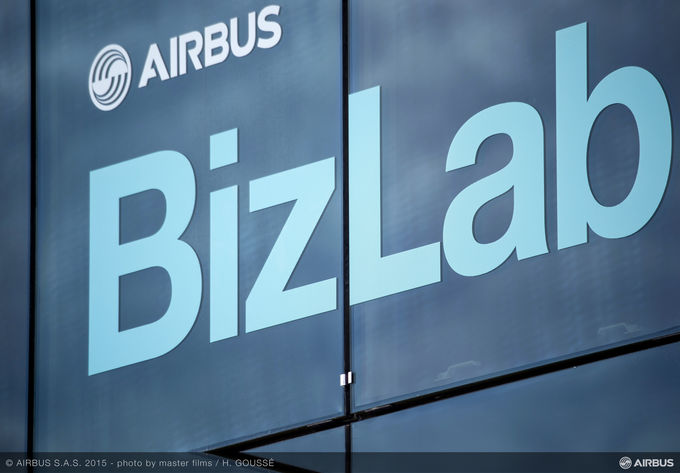 'Aero Glass is one of the most impressive concepts in the area of Augmented Reality for aerospace. At Airbus BizLab we believe it has the cutting-edge innovation factor that could revolutionize the way pilots experience their flights,' said Stefan Holst of Airbus BizLab. 'We are excited to see where we'll go together and the effects Aero Glass can have on piloting aircraft worldwide.'
Airbus BizLab strives to speed up the transformation of ground-breaking ideas into valuable business propositions. Participants have access to the entire innovation ecosystem of the aircraft manufacturer, to an entrepreneurial community of BizLab "graduates", and, eventually, to an implementation programme to prepare a hand-off strategy.
'Airbus BizLab is a huge opportunity for us. It validates Aero Glass; it is a recognition of our efforts and results by one of the most significant industry players. I think that Airbus' decades of experience and Aero Glass' disruptive startup approach could complement each other nicely. The combination of these factors has the possibility to drive our solution to success in commercial aviation as well,' explained Aero Glass founder Ákos Maróy.
Startups that apply have to go through a strict selection process to be accepted to the six-month accelerator. The screening committee includes Airbus Chief Innovation Officer Yann Barbaux and Bruno Gutierres, Head of Airbus BizLabs. Last year, 15 external startups and 27 internal projects were admitted.
The selected projects are given the resources needed to become a commercial reality.  BizLab mentors offer support in numerous domains – such as technology, finances, marketing, and legal issues -, and help the entrepreneurs with prototyping and market access. The projects also participate in a demo day to raise funding for commercial operation.